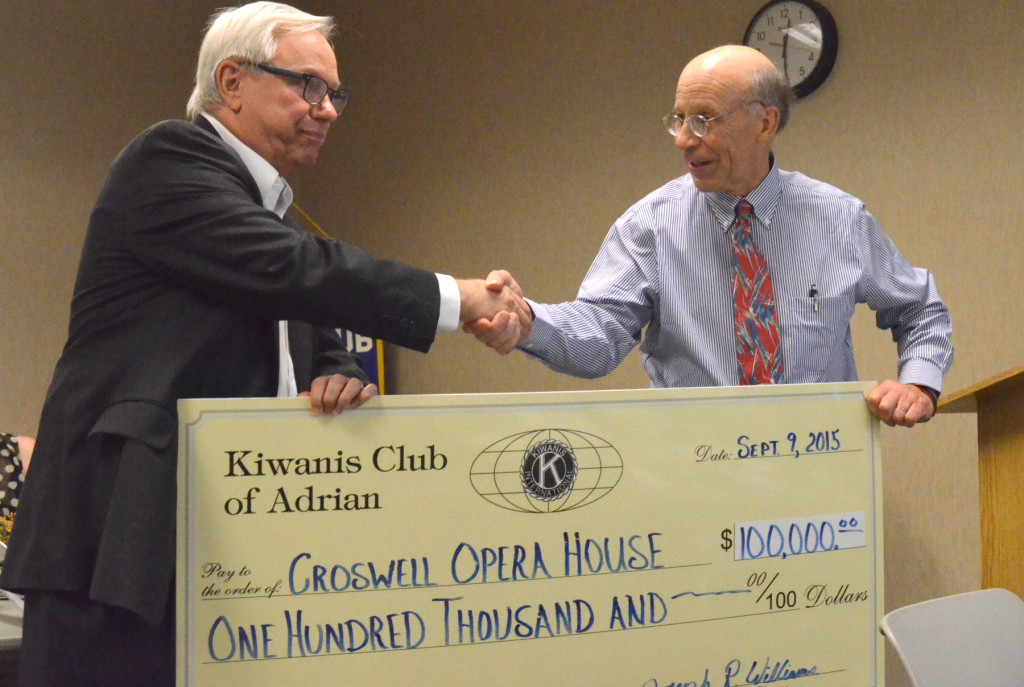 The Croswell Opera House's $6.2 million capital campaign received a $100,000 boost from the Kiwanis Club of Adrian this week.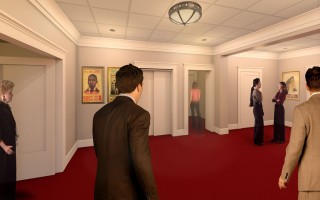 The donation was announced at the club's Sept. 9 meeting. It will help pay for the new mezzanine lobby, which the Kiwanis Club will be able to name.
"The Croswell has a significant positive economic impact on our community," said Kiwanis Club president Mike Jacobitz. "It also provides a focal point for the performing arts in southeast Michigan and northwest Ohio."
Dusty Steele is a member of the Kiwanis Community Impact Committee, which evaluates requests for funding. In recent years, he said, the Adrian club has tried to focus its efforts on projects that can have a major impact on the club's primary goal of revitalizing Adrian through encouraging economic development, supporting children and families, and creating recreational opportunities for the community.
Steele said the $100,000 gift was recommended unanimously by the Community Impact Committee, then approved by the Kiwanis board and the membership as a whole. In addition to the financial support, he said, the Kiwanis Club's commitment will help demonstrate that the project has strong backing from the community.
"We're so grateful for the Kiwanis Club's support," said Jere Righter, artistic director of the Croswell. "This truly is a transformative project, both for the Croswell and for our community, and this gift is going to be a big part of making it happen."
For more information about the Kiwanis Club of Adrian, visit adriankiwanis.org. For more information about the Croswell's capital campaign, visit campaignforthecroswell.org.
Kiwanis Club donates $100,000 to Croswell campaign